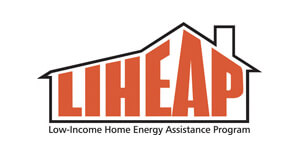 The Low Income Home Energy Assistance Program (LIHEAP) is a federally funded program that helps with heating costs (gas & electric) in the winter for low income families. The program runs from November to May each year. LIHEAP is also referred to as EAP and is managed by the Indiana Housing and Community Development Authority (IHCDA) for the State of Indiana. HCCS processes the applications for Harrison County residents.
Applicants must complete an application and submit all necessary documentation to be considered, including income verification for 3 months for all household members age 18 and over. Applications are available at the office from about September through May each year. In addition, those who have applied in previous years, are sent an application packet via USPS mail in September or October each year.
Applications can be returned via mail or be dropped off at the office. An online application is also available at the link below. Clients in need of crisis assistance should contact HCCS immediately; a crisis is defined as having a disconnected utility, received a notice for disconnection within 48 hours, or out of bulk fuel.
Click here to apply online to the Low Income Home Energy Assistance Program
Summer Cool: If funding is available, agencies will automatically send a payment to all eligible winter clients between the months of June and August, toward electric costs. A notice will be posted when/if new applicants are being accepted.