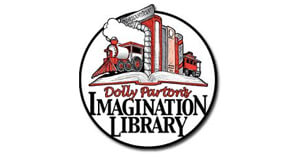 Harrison County Community Services, Inc. is a proud partner with Harrison County Community Foundation in support of Dolly Parton's Imagination Library Program.
This program encourages parents to read to their children by providing each preschool child enrolled in the program an age appropriate book in the mail each month until their fifth birthday.
To be eligible children must be a resident of Harrison County. HCCS always has applications available in the office, or you can go to http://www.imaginationlibrary.com/ to sign up your child.
Parents should notify the Harrison County Community Foundation if there is a change in address so children can continue to receive their books.